Last weekend I rode Santis Classic – an annual bike sportive in the Eastern part of Switzerland, with the start near a town Weinfelden. Getting there from Zurich area takes just an hour by car so I borrowed a fancy Audi A5 from our local car sharing pool in the morning. A bike race is a special occasion, after all.
Santis Classic is an explicitly non-competitive and very inclusive event. For that reason there was no timing provided. At the same time there were all kinds of riders: of various ages, shapes and on various kinds of bikes. Mostly, though, there were roadies.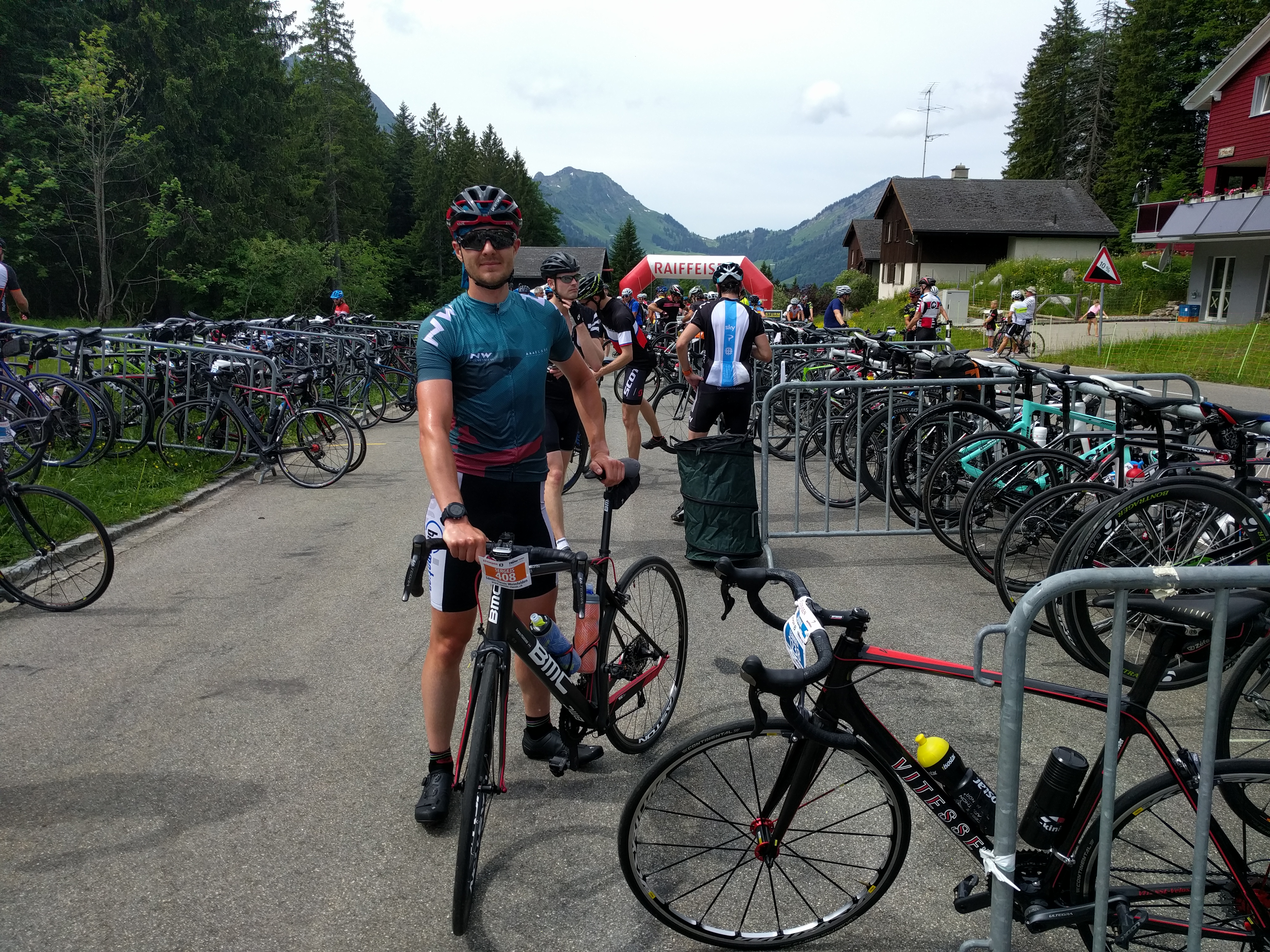 The route is 135km long and collects 1800 vertical meters along the course. It's also scenic: beautiful valley and the view on the Walensee mountains were my personal highlights. There are multiple shorter climbs and the main climb at fifty kilometers into the route.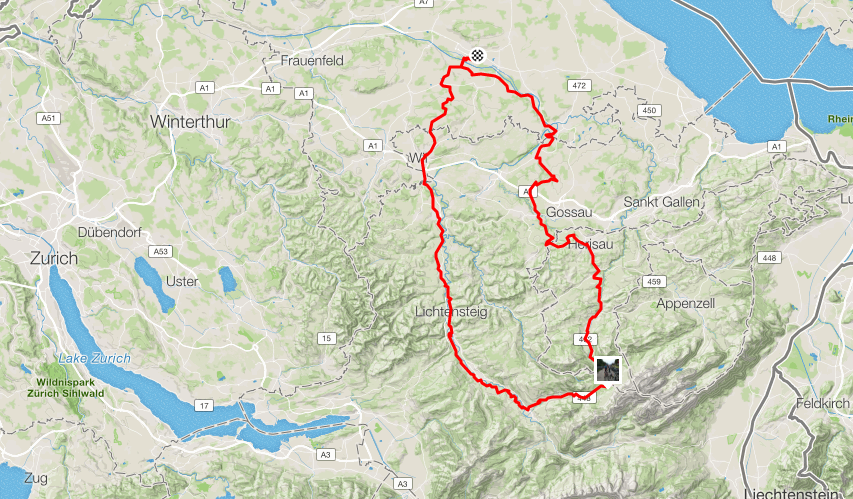 You can check out my ride on Strava and see how I did it: https://www.strava.com/activities/1614787346.
The weather could not have been better: sunny but not too hot to be uncomfortable on a bike. While the roads weren't completely shut down for the event, the signalization was clear and there were traffic controllers on most intersections. Plus, the other riders on the road cleared any remaining doubts. There was only one occasion where I wasn't sure I'm following the route.
I signed up for the event as part of a group "hobby" which rides 22-24kmh on average. However, I changed my mind the last minute to go at the open start and join fellow ZZP club members who also attended the race. In the end, I've ridden at 26.6 kmh average speed. We didn't stick together as a group because the fastest rider was too fast for me to keep up with and I've got far enough from the rest of the group to ride together. That didn't stop us from catching up at the end for recovery pasta and beers.
Throughout the race I felt strong and energized. Since the beginning of this season I'm noticing a big improvement in my fitness. I'm not sure what has caused it but it's likely the past years of training and many improvements to my daily habits. I'm really enjoying the time on my road bike which wasn't the case before. Whereas previously I mostly looked forward to long rides and adventures now I'm also into strength endurance, riding both longer and faster.
Before this race I felt rather unsure of myself: whether I was sufficiently prepared and whether I'd enjoy a long fast ride such as this one. Santis Classic was an eye opener! Not only I finished reasonably but also enjoyed every minute of it. I should have known better, having a couple of half marathons behind me. Now I'm hooked and looking forward to more races and competitions!