Another month, another bike. Welcome to the June issue of Sergey's Bikeporn magazine. Cycling season is in full swing and there's one thing I learned regarding bike builds and upgrades: never do any serious changes during the season. Only fixes or minor maintenance tasks. The risk of losing a rideable bike due to complications is just too damn high. We only got so much time in our lives. Wisely, I've built the bike I'm going to talk about in winter.
It comes just in time for the latest hype: yes, the gravel bikes. You'd be hard pressed not to hear the term in any of the current cycling shows. Every bike manufacturer has a gravel bike in their offering. I have nothing against gravel bikes. These are pretty universal machines capable of all sorts of terrain though I'm skeptical of the "one bike for life" concept. This trend of owning just one bike comes and goes. I remember reading discussions about Salsa Fargo and Co-motion Divide as "the one". In my opinion, striving for "the one bike" is a psychological earning for control in our otherwise hectic and chaotic lives. Nothing lasts. Just look at 20 year old bikes. Yes, you could still ride them but why would you when there's wonderful (but also incompatible) tech available?
Coming back to gravel bikes, I think I would have enjoyed cycling a lot more if gravel bikes were around 10 years ago. Back then my first bike was a hybrid / commuter bike. Even cyclocross bikes, which would have also been a better match for me, were hardly available. But I'd still eventually get a dedicated road bike because road bikes are faster and when you're riding in a fast peloton there's always a lingering thought in the mind that excuses poor performance to a clunkier bike. Disadvantage, real or perceived, is difficult to handle.
I admit, my build is inspired by the first crop of gravel bikes: with smaller 650b wheels and those distinct looking WTB horizon 47c plus road tires. Mason Bokeh is the bike that has got my fantasies going. But unlike the other gravel bikes mine has a different purpose and design choices behind it:
The build is based on the Niner RLT aluminium frameset. I've purchased mine as previous year's stock with a good discount. Niner RLT model is actually around for a while now. It existed before the current trend swept all the manufacturers. There's also a carbon version of the same frameset but I wasn't in for the weight savings or racing. My intended purpose is a comfortable but reasonably fast touring bike for completing shorter tours. Salsa Fargo is still an amazing bike but it weighs more without any luggage than the new Niner fully loaded! Riding up epic climbs on the Fargo is a bit too slow for my taste now. Fargo remains my weapon of choice for the loaded self-supported 1 week+ tours but the Niner becomes the tool for 2-5 day journeys. I'm also using Niner for rough weather and winter riding, saving my road bike for the fair weather rides.
Unlike most gravel bikes on the market my Niner is equipped with a mixed drivetrain. Whereas gravel bikes gravitate towards road drivertrains I chose a wide mountain bike cassette (10-42) and a mountain bike rear derailleur (SRAM Gx). I was sorely disappointed to learn that the modern 11 speed SRAM line-up lost mechanical compatibility between the road and mountain parts. I've learned this late in the process and I was happy to learn there's a solution in a form of an adapter from JTek. This little piece sits on the derailleur and converts the cable pull from road shifters to work with mountain bike derailleurs:
Having a monstrous cassette is both confidence inspiring and effective for the long days in the saddle when the strength is running out but the climb keeps on going. Offsetting the extra weight from luggage is a plus. Wide cassettes (and I mean 10-42 wide) is the reason I'm in cycling today. Thanks to the 10-42 cassette, in 2014 I could ride up an alpine pass for the first time. It wasn't fast but I felt empowered to try longer, faster and more difficult rides.
To top it off, I added high quality aluminium fenders from Portland Design Works and a set of bikepacking bags from Ortlieb. I haven't seen fenders made with so much detail and quality before. Not only they do their job but look gorgeous and just in place. The rest of the build was guided by rational choices (no SRAM RED eTap this time) and available parts. I had Avid BB7 SL disc brake calipers lying around so on they went. Hydraulic disc brakes have advantages but I prefer to use mechanical because they are simpler to maintain and don't need those ridiculously looking oversized STI shifters (which, by the way, are necessary to house the hydraulic cylinders). There's plenty of braking power and modulation, when set-up right (if a motorcycle can stop with mechanical brakes surely the technology is fine for bicycles).
So far I've ridden the bike in winter, spicing up indoor training rides with some fresh air, and a two-day tour in April. The route went from the French part of Switzerland, through Bern, and then back home to Zurich. I stayed overnight in a guesthouse not far from Bern. Nick joined me for the second day of riding. It was a relaxing and varied trip. Plenty of delicious food, sights and friendly company.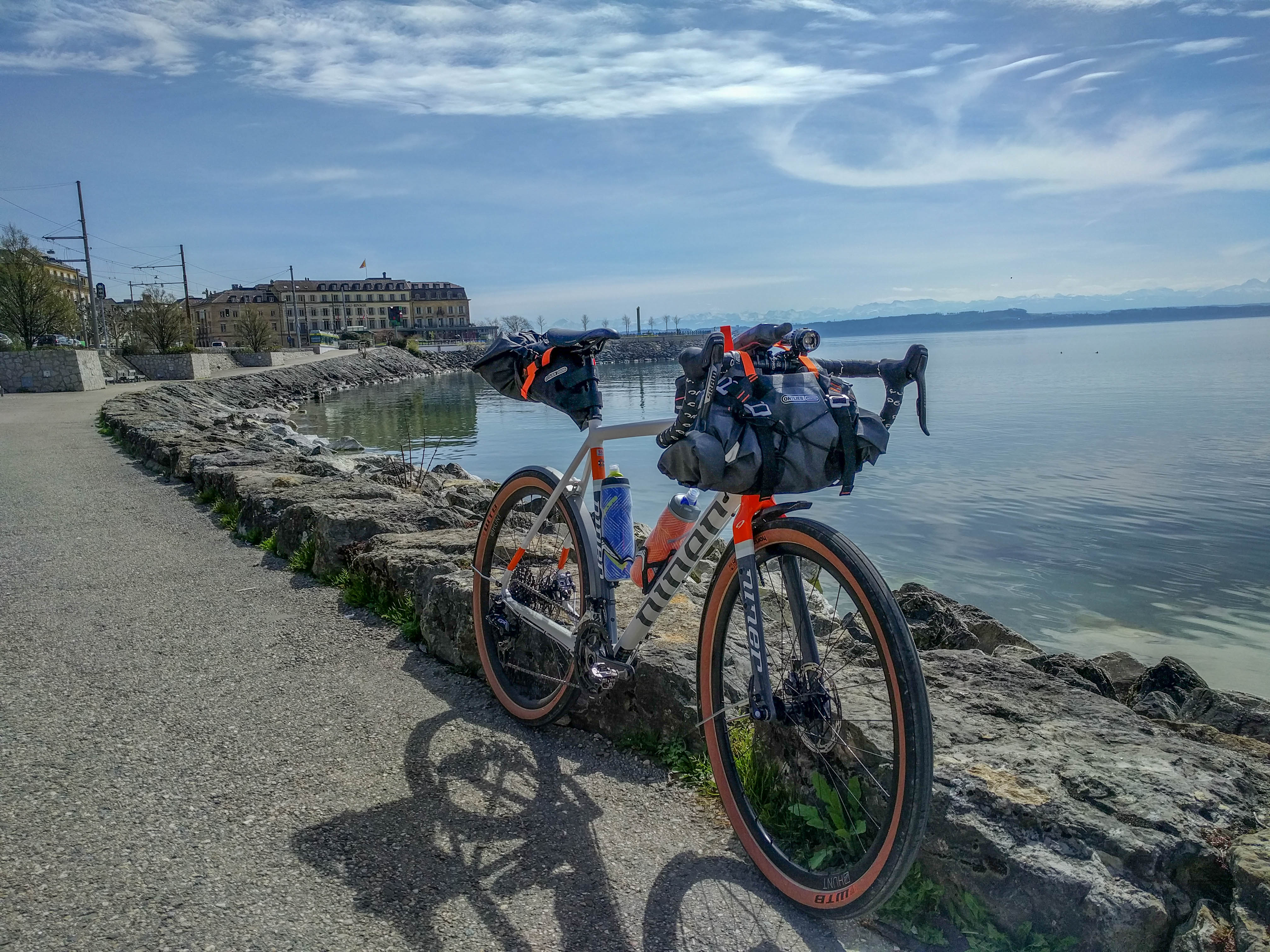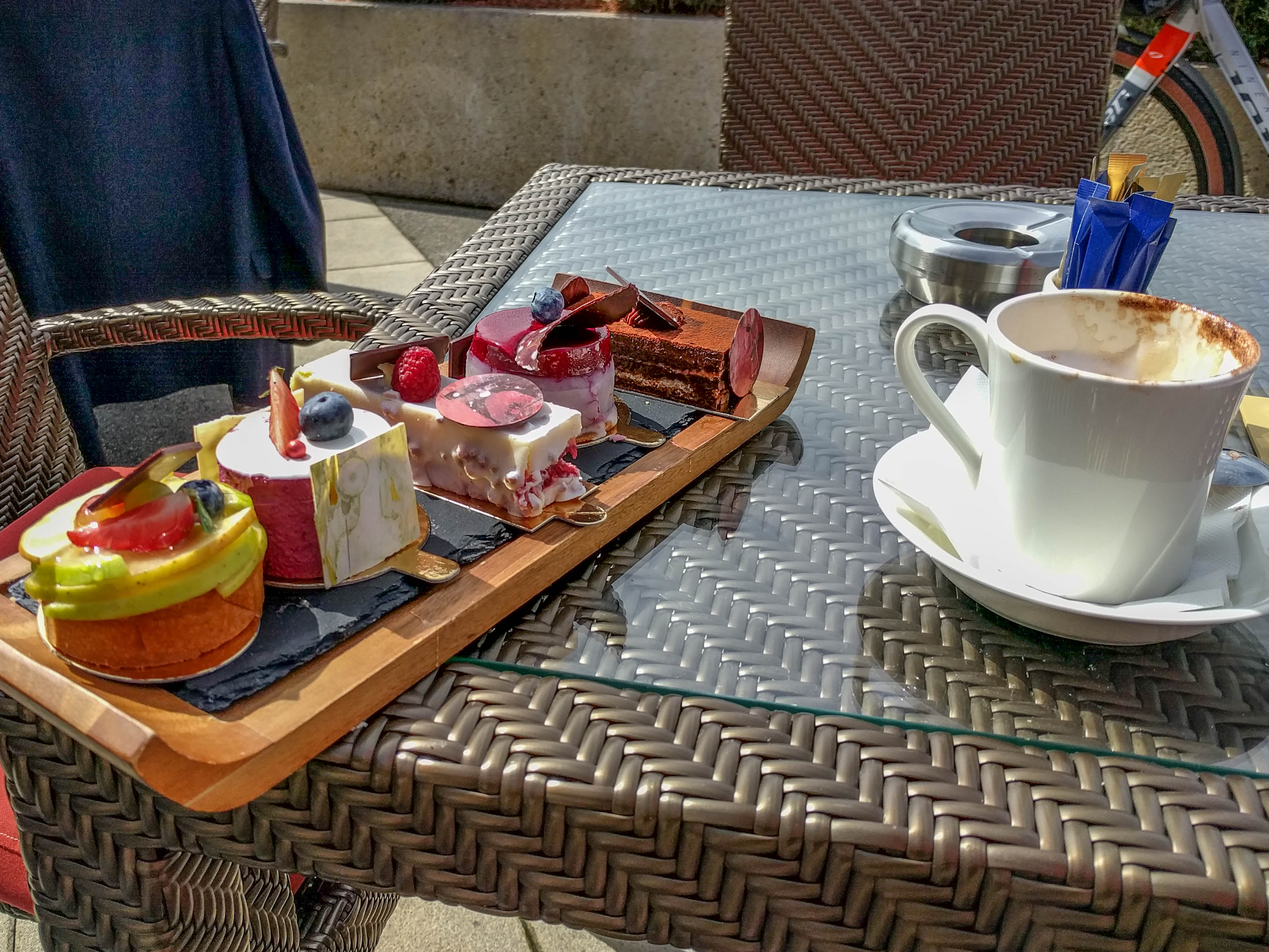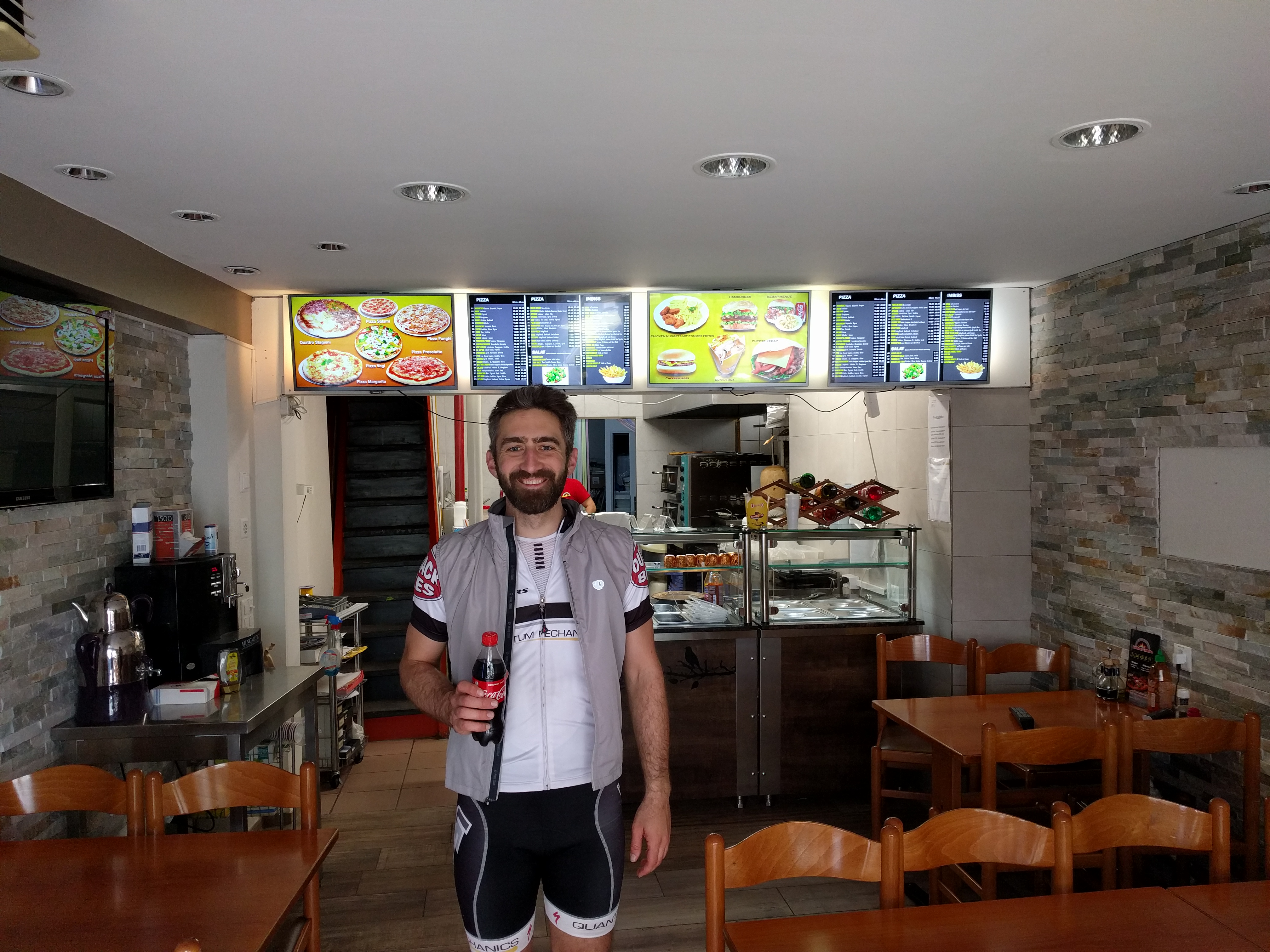 As usual, full route on Strava:
Final build specifications:
Frameset: Niner RLT 9 size 59 dirty white orange
Wheelset: MASON x HUNT 4 Season Disc 650b
Tires: WTB horizon 47c (tubeless)
Headset: Niner (stock)
Brakes: Avid BB7 SL road
Stem: Deda Superzero 110mm
Handlebar: Deda Superzero Alloy
Chain: SRAM 11 speed
Derailleur (front): SRAM Rival 22
Derailleur (rear): SRAM Gx 2x11 + Jtek Shiftmate 9 adapter
Crankset: SRAM RED 22 46-34 (46-36 with a swapped inner chainring)
Cassette: SRAM Gx 11 speed 10-42
STI shifters: SRAM Rival 22 (2x11 speed)
Saddle: Fizik Aliante
Seat post: Thomson Elite
Thanks for reading and see you in the next issue of Sergey's Bikeporn! I've actually joked about it in the previous article but it really happened. Who knows, maybe there will be a July issue!