Prologue
There is a trend I noticed myself going through. First, I tend to acquire lots of equipment and accessories for a hobby or an activity. Then I realize what my true needs are. At some point I get overwhelmed with the gear I don't use regularly and feel wasteful. Finally, I minimize possessions by trading them to fewer precious alternatives. I went through this process with PCs and servers, laptops, digital cameras, motorcycles and now I'm going through the same with bicycles. I know it's extravagant and uneconomical. The upside is that I end up with a few possessions that I use extensively and which are satisfying to utilize. Also, once settled on fewer things I lose desire to upgrade or change them.
Until recently I used to own a 2011 Specialized Tarmac carbon road bike. However, I have ridden it only twice last year. I did most of my riding on a full suspension mountain bike and on a hybrid bike that I also commute on. I don't like things lying around without use. So I made a decision to sell two of my bicycles and replace them with a single bike that performs satisfactory under most of my use cases.
Having gone through experience of upgrading many of the bike components on my bikes I realized that I actually want to have a go at my own build. I am not a mechanics wizard but I've done many maintenance tasks that are considered difficult, like replacing entire drive-trains, adjusting gear systems and bleeding hydraulic disc brakes. It is generally more expensive to assemble a bike from parts than buying a complete brand new bicycle. With a good deal on a used bike/frame the total price could be manageable but I am jumping ahead of myself.
The right bike type
Before venturing into buying or building a bike I think it's useful to think about the use cases. How and where am I going to ride the bike? Am I going to do competitive racing? Am I going to commute on it? Am I going to stay on roads or do occasional gravel? Am I going to ride centuries? Am I going to tour on it? There is no such thing as a perfect bike for everything and there are compromises to be had.
I settled on a hybrid bike the first time I bought a bike. Since then I've been riding a road bike and a full suspension mountain bike. In retrospective, a hybrid was a poor choice. I do most of riding on paved roads and a road bike is more efficient. Recently I got intrigued by cyclo-cross bicycles. Cyclo-cross bikes are road bikes converted for off-road riding. Cyclo-cross bikes have drop bars and their frame geometries look similar. However, the tires are threaded and often knobbed. Wheels are tougher. Brakes are better and designed for mud and dirt. The frames accommodate larger tires and are designed for maneuverability and often are less aggressive than regular road bikes.
Cyclo-cross seems like a great all-round choice. With tougher wheels and tires cyclo-cross could work well as a commuter. Some frames are outfitted with eyelets so installing a pannier rack is a breeze. In-line brake levers are found more often on cyclo-cross than on road bikes. These levers look like regular flat bar levers and are installed in addition to the default drop bar integrated levers.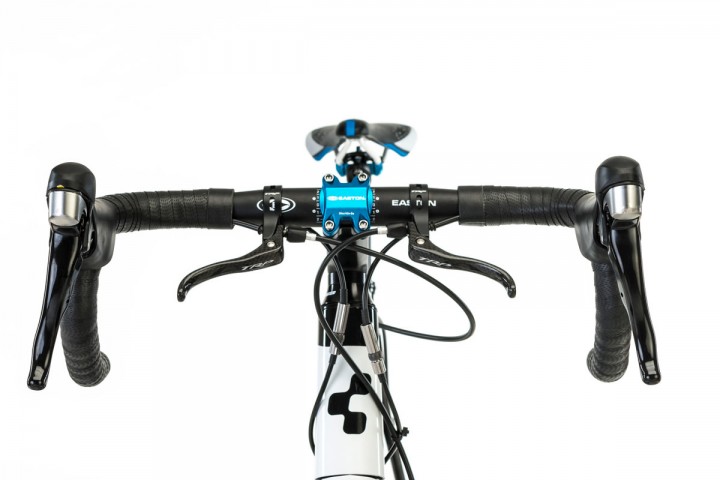 With a second lightweight wheelset and narrow tires a cyclo-cross turns into a proper road cycle. Of course, a dedicated well engineered road bike is better fit for the job but unless it's about racing competitively the cyclo-cross disadvantages will not make a noticeable difference. An extra weight in a backpack of recreational riders defeats many efficiency gains allowed by lighter and more efficient rides.
Personally, I want to commute by this bike to work 15km every day all year round (even in snow and rain) with ortlieb panniers mounted in the back. Occasionally, I want to keep up with my road-biking friends on weekend rides. I am not a weight weenie (biking term) but I don't fancy heavy steel bikes either. Sometimes, I like to take an odd gravel road. And I want to do lightweight touring. Specifically, I am going on a 1200km ride across Europe in May. Does cyclo-cross fit the bill? I bet it does!
Preparation
Bike sizing is important. A bike that does not fit a rider well will cause discomfort and pain. Ultimately, nobody will ride a bike that's uncomfortable regardless of how great it is. Hence, it is a good idea to understand how bikes and frames are sized. I admit my knowledge of fitting had been spotty and my beliefs were wrong. The only bike in my stall that fits me like a glove is my mountain bike. And that's by pure chance! The hybrid is a size too small and the road bike had not been setup properly causing too much strain on the lower back. I've been riding the hybrid for 3 years now. It's unbelievable how much more comfortable riding has become after I've reconfigured it recently. Now, there are a lot of conflicting sizing techniques and practices. Some say that one must undergo professional computer laser controlled measuring. I think it's bullshit. The only importance is comfort. As long as you can ride comfortably according to your needs you're fine. It does not matter if you were measured with a laser or with a mirror or by a patient friend. Comfort needs could be different. A trained cyclist can stay lower (to be more efficient and aero dynamic) with higher thresholds for discomfort. A recreational cyclist will prefer a more upright position and a smaller difference between seat and handlebar heights.
Bike frames are generally sized according to cyclist's height assuming typical body proportions. In reality, people vary greatly. I am not going to repeat what others have written on the subject. I found a couple great sizing guides that also explain the different frame measurements. The guide at BikeDynamics is my favorite. My height is 6'2 and my body has typical proportions. According to the sizing charts I should be looking at frames sized 58-60cm. There is a chance that a bike won't be comfortable even if the numbers appear perfect. That's why I consider comfort and not the measuring precision of the utmost importance. With the correct frame size decided many finer adjustments could be made. The four popular adjustments I know are: saddle height, fore-aft position, handlebar height and stem length/angle. Again, I am no authority to give much advice so search YouTube for practical instructions. The one from Performance Bicycle is my favorite.
How much experience is needed to put a bike together from scratch? I am not the one to judge because I have not assembled any yet. However, I fiddled with bicycles for as long as I remember. In the past couple of years I replaced entire drive trains, tuned gearing and blead hydraulic disc brakes. I did not find anything difficult in the process. There are lots of detailed instructions available on YouTube for almost any component. In addition, all bike component manufacturers provide service manuals for their components. I was able to replace a broken hydraulic brake lever for SRAM X0 system. Sure, I needed a couple of specialized tools from eBay and a bit of patience but that's about it! If I went to a bike shop I believe they would replace the whole component. For me, it's not about the money (though a complete SRAM X0 handlebar brake is certainly not cheap). I find that fixing things is fun. To fill in gaps in my bike maintenance knowledge a picked up a copy of Big Blue Book of Bicycle Repair. The book is great and offers lots of advice that is neatly presented. I discovered subtleties that I was never aware of. Such knowledge makes for a proud and confident owner of a cycle because one knows how all the parts were put together!
Working with bicycles requires tools. I've been slowly acquiring them one by one whenever I had to do maintenance tasks. I don't like the idea of buying a kit because a kit usually contains several tools that are never used and a kit misses a few important ones. For example, a chain rivet tool (that disconnects/reconnects chain links) must be compatible with the chain. Older tools won't work with newer 11 speed chains. The bottom bracket tool depends on the kind of bottom bracket a bike has. I think it's better to know exactly what tools are needed by studying the components of the bike. A good complete tool set costs dearly. But if fiddling with bikes is a joy for you I think it's a healthy expense. Borrowing tools sounds great in theory but I personally would not borrow out my tools unless I have high regard for the person's practice. I revised the tools I already own and added the following ones to my collection:
Park tool bike stand (building a bike without one sounds like hell to me)
set of allen keys
chain wear indicator
chain cleaner
chain whip
shimano cassette lockring tool
socket and bit set for a torque wrench (I already own two torque wrenches)
greaser, lubricants, degreaser and assembly paste
With the preparation behind me comes the excitement of ordering the shiny new parts.
I chose…
I've mentioned that building a bicycle from scratch is certainly not cheap. Next comes buying brand new followed by used and last-season bikes. The smartest thing is to buy used. In Switzerland, things on the secondary market are usually of great quality and had been cared for meticulously. The prices are at 30-50% of the original retail price. Sometimes, though, there is just no bike that really fits the bill. I found myself in a such situation. I knew I wanted a cyclo-cross so I went through dozens of bike manufacturers' websites to find the best match. I saw bikes which were expensive (e.g. 5k$ for certain Specialized Crux models) and bikes that did not have equipment or the gearing I wanted. Also, I did not fancy the idea of buying brand new knowing how fast these things depreciate. At some point I entertained the idea of starting a new build from scratch. So I went through another round of websites but this time looked at frames. Unfortunately, I could not find a reasonably priced frame (carbon or aluminium) with the features I needed (disc brakes, eyelets for panniers) and pleasing to the eye. The frame I liked the most is Specialized Crux Pro Disc. But after factoring in the price (even with a 15% discount) I decided to look for something else. Specialized Crux E5 Disc would almost be it but it's not sold in Europe and I don't like the color.
As I was getting desperate to find a bicycle I looked at a local bike advertisement board velomarkt.ch. It is a great place for finding cycles. That's where I had found my mountain bike. After spreading the word a couple of my friends found their bikes there too. Miraculously, there was a used cyclo-cross bike for sale in the size I needed (59cm) not very far from where I live. The bike was an aluminum Cube Cross Disc cycle from last year. I have contacted the seller and after a short exchange and some bargaining I hopped on a train and went to Luzern to pick it up.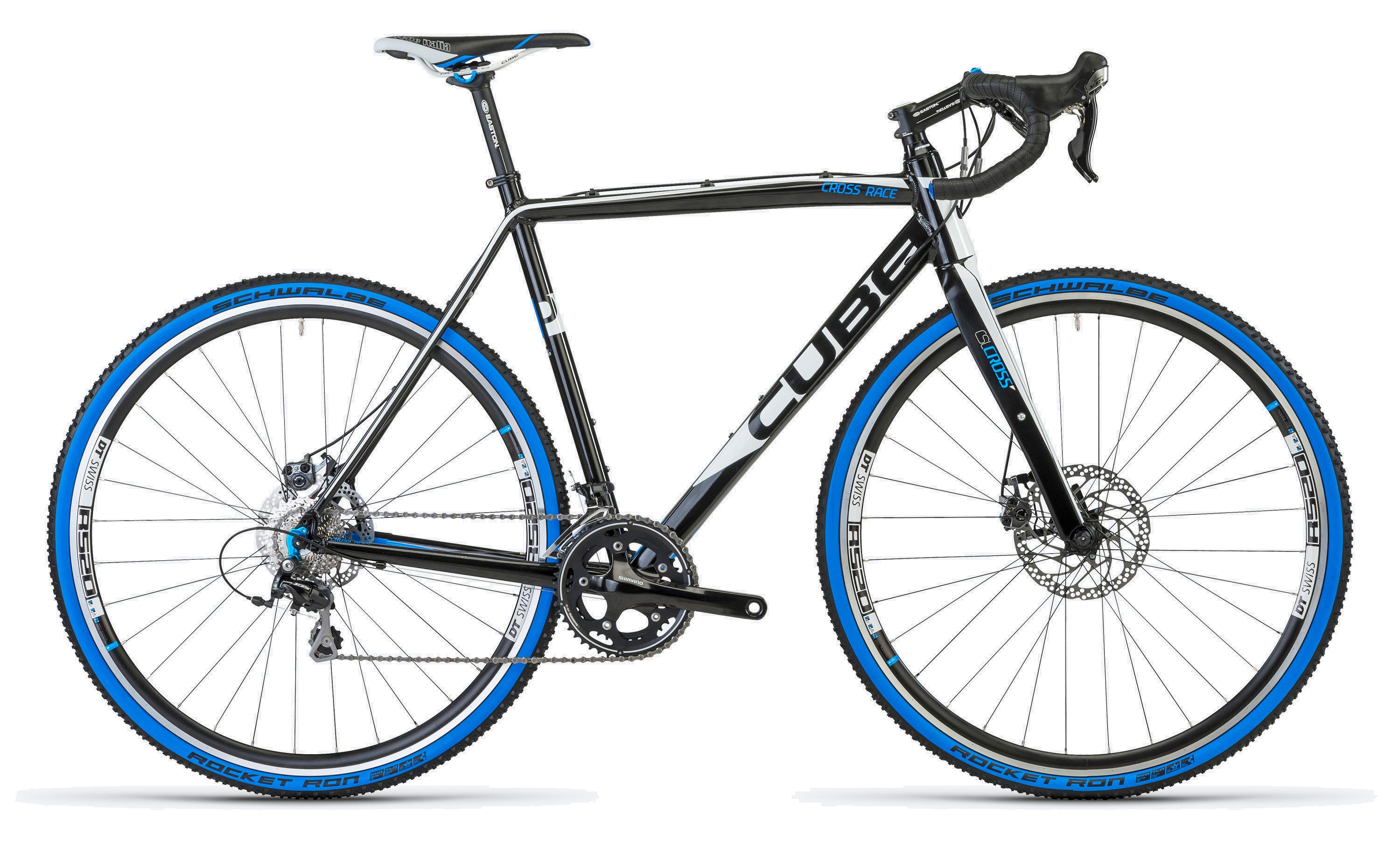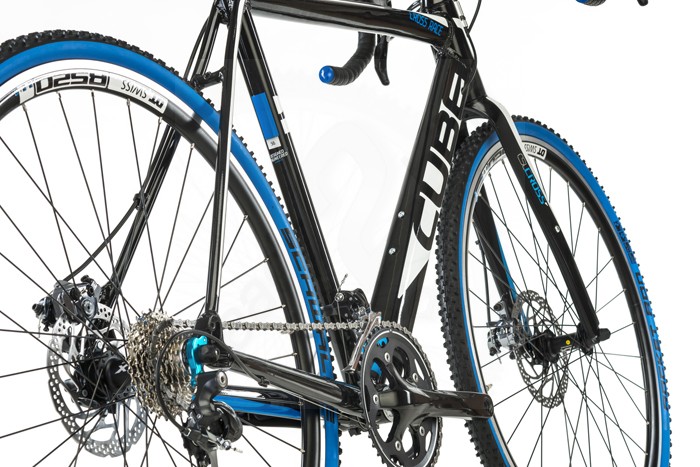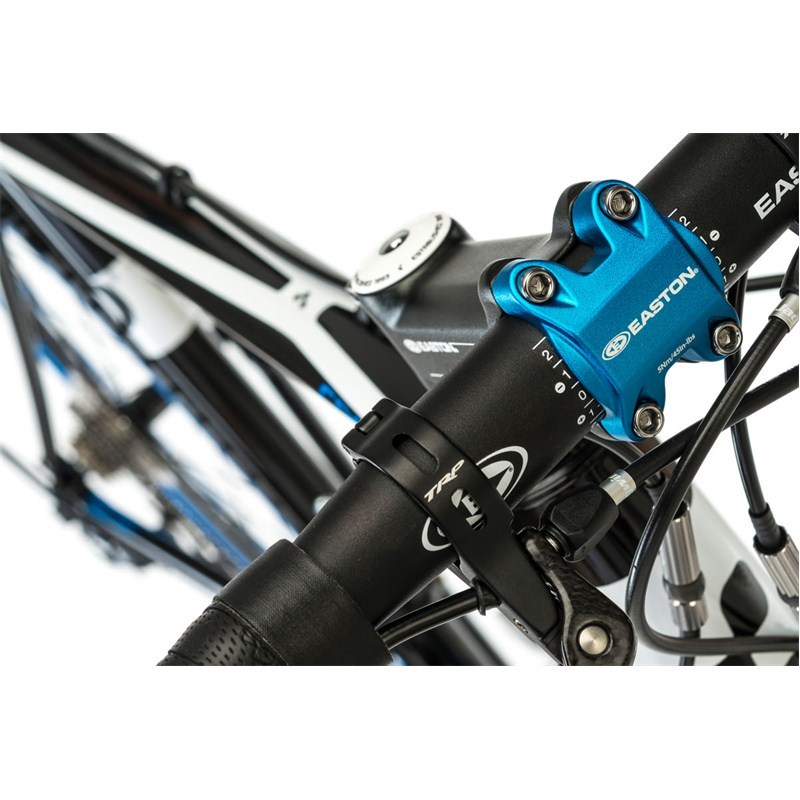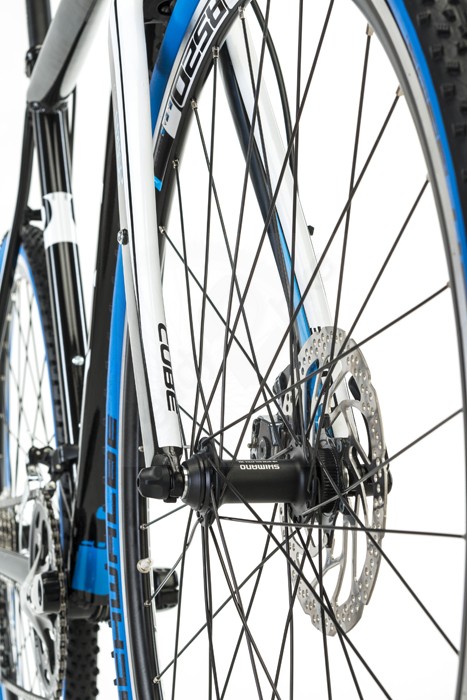 The bike was in great condition! Seller said he has put about 800km on it. The bike was fresh out of service and the recalled disc brake calipers (Shimano CX-75) had been already swapped with the improved CX-77 version.
I've reviewed the specs of the bike thoroughly and went through many articles and photos. It's not praised highly by reviewers and it does not come with fancy components. However, I was not looking for paper figures - I was searching for something specific, something that would work well for me. And it appears this bike is very close to what I need! The bike has relaxed geometry - perfect for recreational riding. It even has eyelets for rack installation. I think the bike looks pleasing - black and white paint job with accentuated blue elements. I knowingly purchased this bike for its frame. I intend to replace most of its components.
Component-wise I have settled on 11 speed Ultegra 6800 groupset with 50⁄34 crankset and a 10-32 cassette. The combination is flexible enough to give me enough leverage to climb the hilly Swiss terrain and pace reasonably on pavements. I ordered a new handlebar with an ergonomic grip that is correct according to my shoulder width. In addition, I went slightly crazy and ordered a bunch of custom bits and pieces to customize the look, like blue cable housings, bolts and quick release axles. At no point did I consider going Ultegra Di2. I honestly see no purpose in making my bicycle so complicated. Ironically, when I was ten I was imagining that in future derailleurs would have motors in them. The future is apparently already here!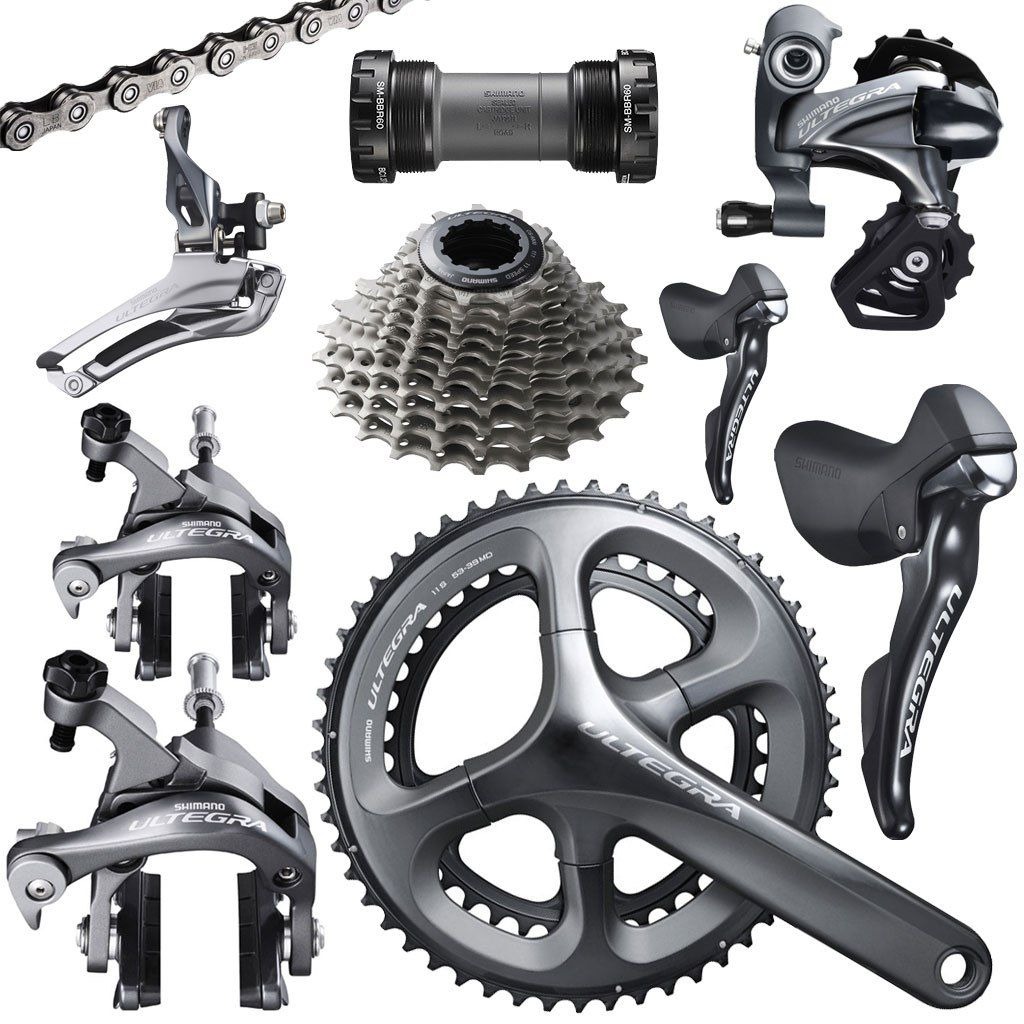 Since I intend to ride the bike both on the road and off the road I decided to get two wheelsets. After a recommendation from a colleague I discovered Stan's tubeless wheels and bought Alpha 400 Disc as a cyclo-cross wheelset and Alpha 340 as a road wheelset. These wheels are lightweight around 1500 grams and accept 11 gear cassettes. Alpha 340 is lighter but has fewer spokes and supports less weight. The prices are reasonable at about 600$ for a set. I ordered matching tires (700x23 Hutchinson Fusion 3 and 700x35 Raven) and accessories for the tubeless wheels, like the sealant and the injector. I have never had tubeless road tires before.
I had started ordering parts and tools last Monday and it looks like by next Wednesday I'll have everything in! In total, about 2 weeks of choosing, ordering and waiting for the shipments to arrive.
Ready-made alternatives
Of course, once I've bought the Cube Cross Disc and ordered all the bike parts I discovered that there is a bike that suits my needs almost too well! It's from UK and it's called Rose Pro DX Cross. The specifications are great and the website allows lots of customization. Best of all, the price is very reasonable. I would have went either with the SRAM Force or Ultegra configuration. Regardless, I don't regret anything and I think I've made a reasonable decision given the information I had at the time. I've since seen a couple of these bikes at our office and I am not impressed with their looks. Frankly, their owners outfitted them with ugly looking fenders. I'm sure I would have a different opinion if I actually owned one of these.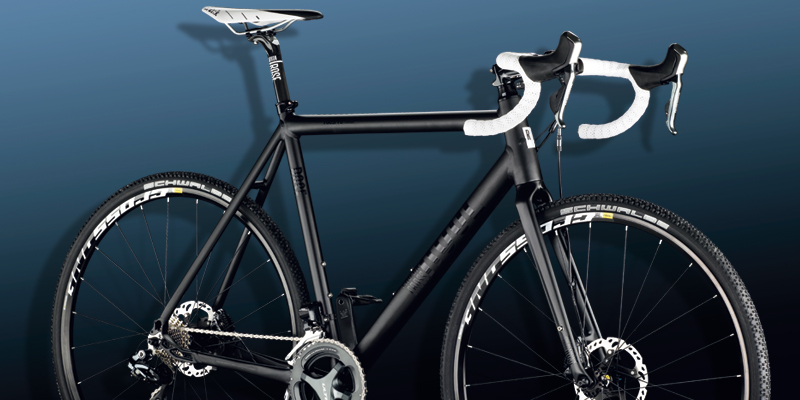 As I had mentioned previously, going custom is not cheap. Even with a used bike the price of new components adds up to a significant amount. My initial temptation was to go with a SRAM Red groupset. After I've calculated how much it would cost in total I decided to bail out.
The journey ahead
In about 5-6 days I will receive the remaining shipments with the wheels and parts. I am in no rush with this build. I intend to enjoy every bit of the building process. The joy is in the ride, it's not about getting somewhere! Otherwise, we would not be riding bicycles in the first place. When working I've learned to let go of the goals and ambitions. For if I look forward to goals I lose the bliss of being present. When I think of a job as a means to a target I consider everything as a hindrance. Irritation sets in quickly and anxiety escalates. And when the goal is finally accomplished I feel empty and bored. Do I want to live in two extremes of anxiety and boredom? Hell no.
I look forward to the disassembly and assembly processes. Working with hands and mechanical devices is one of the most satisfying activities I've learned as a human being. It feels creative and I forget about time. Yet I remember the hours of work as if the work took much longer. It is joyful and meditative. It feels as if I alter time and live longer.
On May 1 me and a couple of friends are going on a bicycle tour from Andermatt, Switzerland to Rotherdam, Netherlands. The route goes along the river Rhine and is about 1200km in length. We plan to finish this route in 10 days. I personally hope to finish this bike before the trip but as I have already made clear I won't rush. In the worst case, I'll go on my trusted hybrid.
This concludes the part 1 of my custom cyclo-cross bicycle build series. I don't know yet what I will write about in part 2 but I suspect it is going to be about the disassembly process of Cube Cross Disc.